Henk Reijnders at Allpro tells us how the Alu Ranger CNC Panel Router with Vertical Table processes with speed and precision large sized honeycomb panels now in great demand in the architectural environment.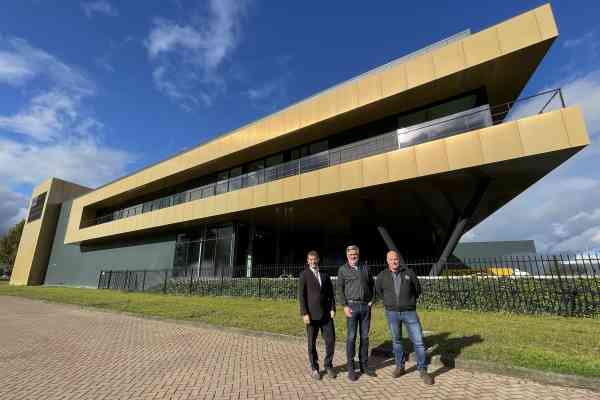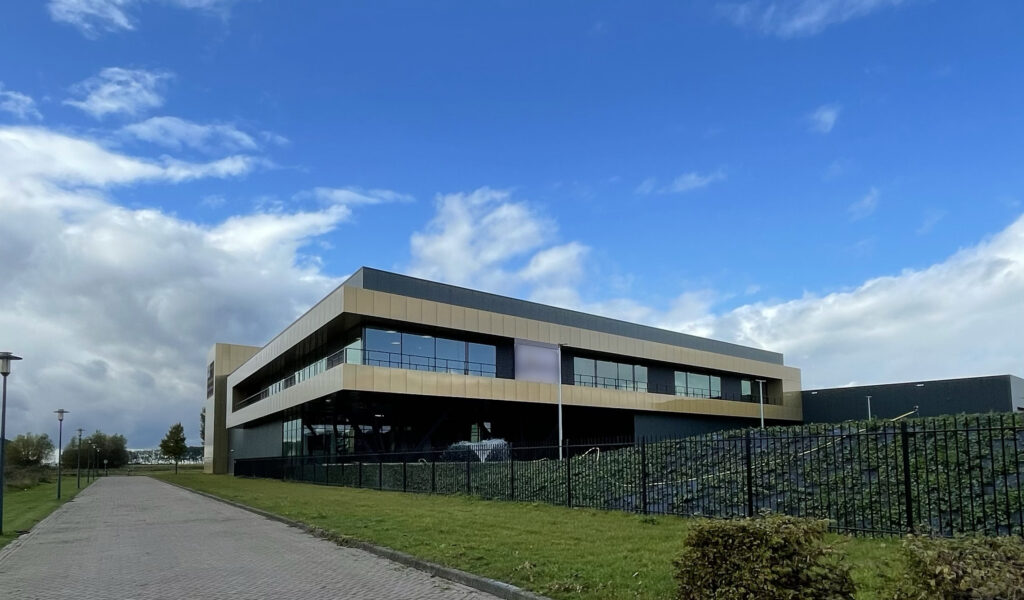 ALLPRO ARE THE EXPERTS IN HONEYCOMB FAÇADE CONSTRUCTION
Allpro specializes in metal facade cladding, providing a total solution for every façade, from engineering to production of steel, aluminum, honeycomb panels, composite and stainless steel cladding.Since the company's early years, Allpro has developed long-term customer relationships by providing tailor-made solutions for the building industry covering all stages of production, from engineering, to back construction, to manufacturing up to installation of architectural facades.
With a view to provide A2 classification, safe, flexible, damp-proof, large sized architectural panels with a contemporary design, Allpro has recently made the strategic decision to exploit especially honeycomb panels, easier to process, very light to handle and install, yet exceptionally strong and offering a much better reaction to humid environments such as locations by the sea, and at the same time keeping construction costs down.
"We saw a solution for the development of architectural environments demanding bigger panels, which means honeycomb is the right way to go, it's rigid, shiny and super flat. With prices of aluminium going to the roof, ACM is much cheaper and honeycomb requires less back construction and easy installation." 
(Henk Reijnders, General Director Allpro)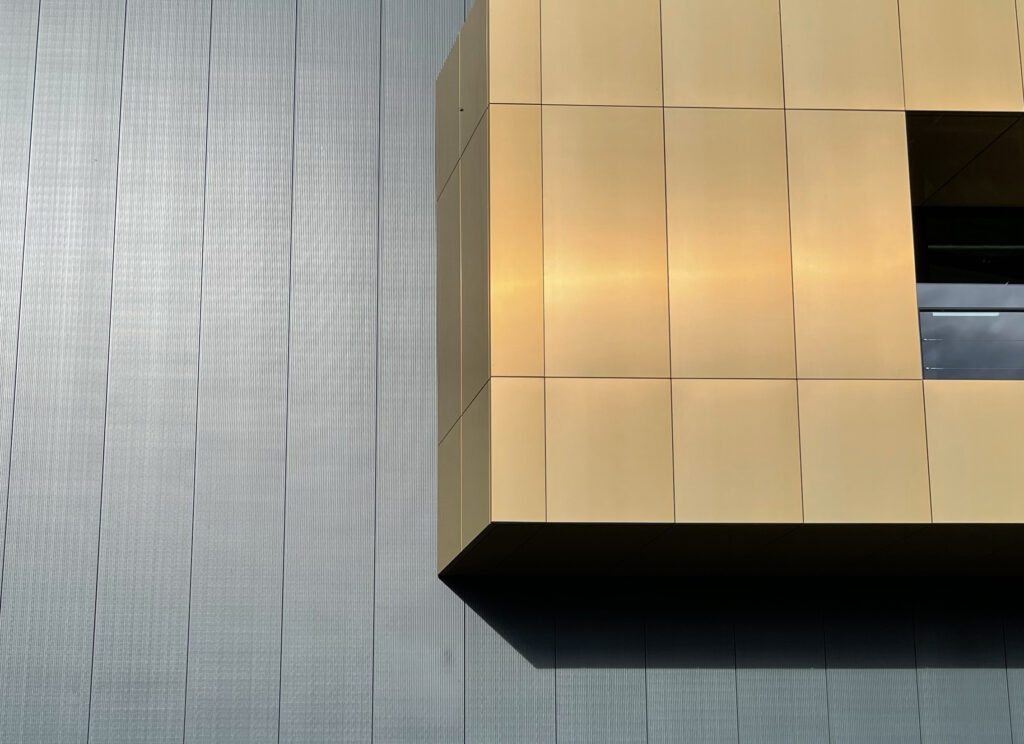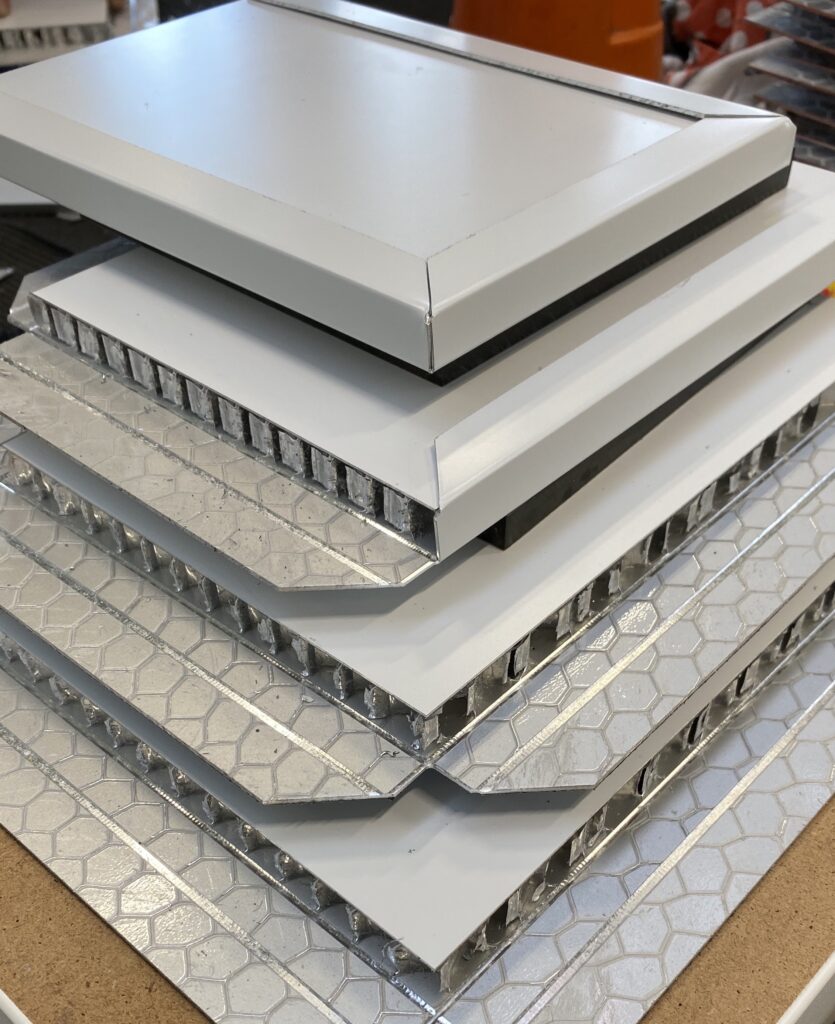 Despite the building industry has always been very traditional, more and more construction companies are now moving away from cement and wood and architects are designing residential towers with lightweight composite and honeycomb facades. The demand is increasing steadily and Allpro is well prepared to cover all stages of production, having put in place an overall service for their customers to develop exclusive solutions.
---
Twelve years ago, Henk Reijnders and Kevin Crawford – the two company owners – were managing the production primarily with hand tools, but a few years later they felt a special technology for composite materials was needed, since 'adapted' woodworking machinery was unsatisfactory and ineffective for various reasons, – one of which, the aluminium powder leading to shortcuts so horizontal woodworking machinery tables had to be kept constantly clean, and cleaning horizontal tables on large machines was both impractical and time consuming.
The solution came along in 2018 when they heard about Casadei Alu's 10 metre Alu Ranger CNC Panel Router processing composite panels at high speed and cutting down by 90% the time to clean its vertical table.
"By rearranging our shop floor, we also fitted an Alu Doubler for bending and small milling jobs whereby the two machines work very well together and we got the Alu Ranger operating immediately at 100% of its capacity; our technicians like to work it, because it's faster, very easy to programme, doesn't give any problems and it's easy to clean".
(Henk Reijnders, General Director Allpro)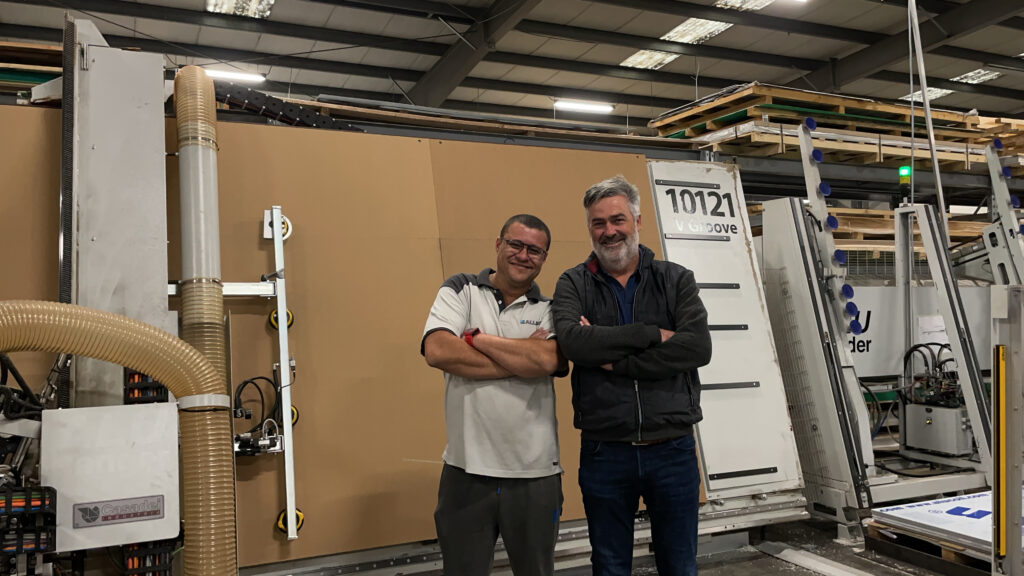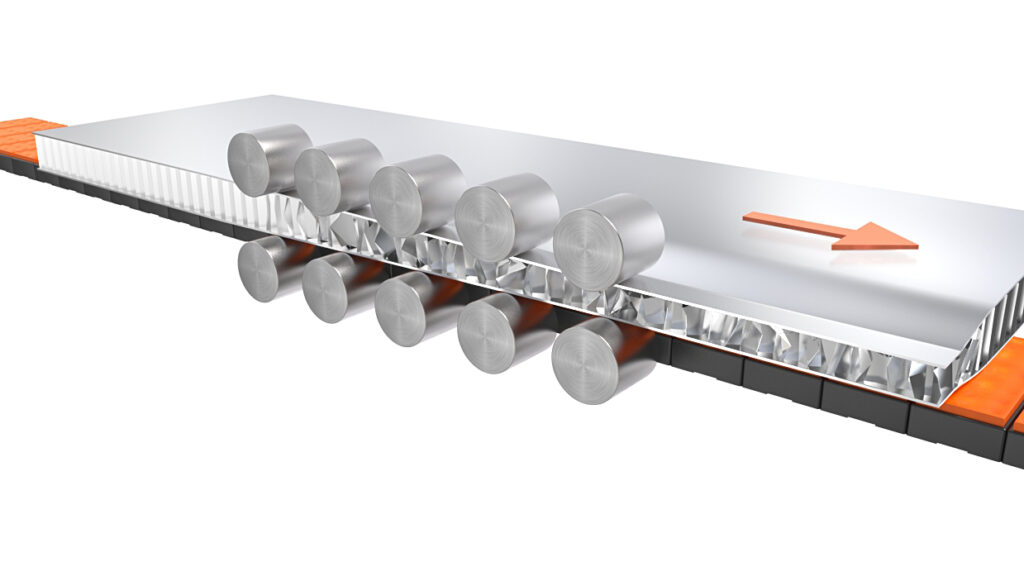 A very strong corporate culture has created a positive work environment at Allpro whereby values such as respect, honesty, daring and humour are shared and encouraged. Both business partners share the same philosophy and feel it's important to be there for their team, they enjoy stopping for a chat and provide a good direction and guide as where the company is heading. They realize their associates spend a lot of time together in the company, so it's important that the atmosphere is good. With 65 staff, Mr. Reijnders relates to human resources as fundamental "we think of our people in the company as an asset; the person who works on a machine needs to enjoy it, the better work environment the better output you get".
[allpro.nl – Facade Construction, Metal processing, Distribution]