Imagine going back to that city you know so well after a few years and seeing how some buildings change the face of it. You know exactly what you are looking for in those facades. It's part of your work and experience.
It happens all too often to us. We dwell on all the materials, the edges and how the panels are crafted for the architectural facades. This is one of the reasons why we improve our technologies. We know that we can enhance the day to day work in this sector.
Batimat is an important milestone for us, so we will show you our Panel Router with Vertical Table Alu Ranger in action, and with it, the Alu Loader and the Alu Bender.
Technologies "made for" Architecture. What does it mean?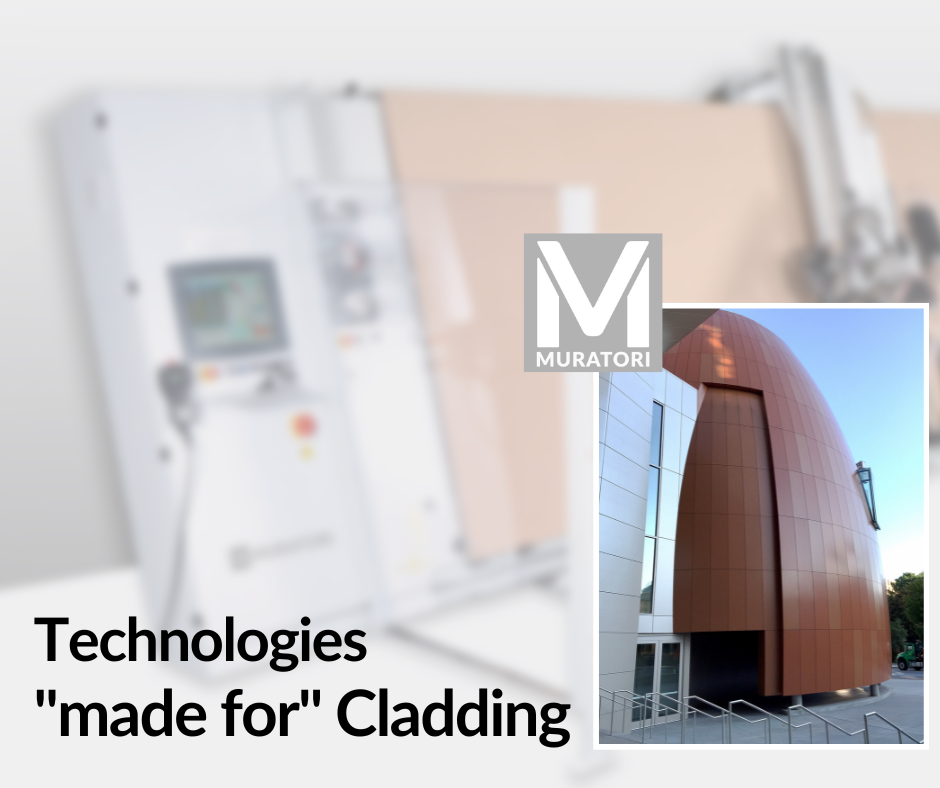 Since the beginning, Muratori Machines wanted to change the status of the art in the cladding industry bringing a machine "made for" and not modified to process Architectural panels.
Today, the Alu Ranger VGroove is the fastest machine in the market, able to process all kind of architectural panels without time lost to configure the machine from one panel type to the other, with the possibility to load, process and unload the panels with only one operator.