The most powerful CNC Vertical Panel Router
Alu Ranger 6321 VGroove
CNC Panel Router with Vertical Table for Architectural panels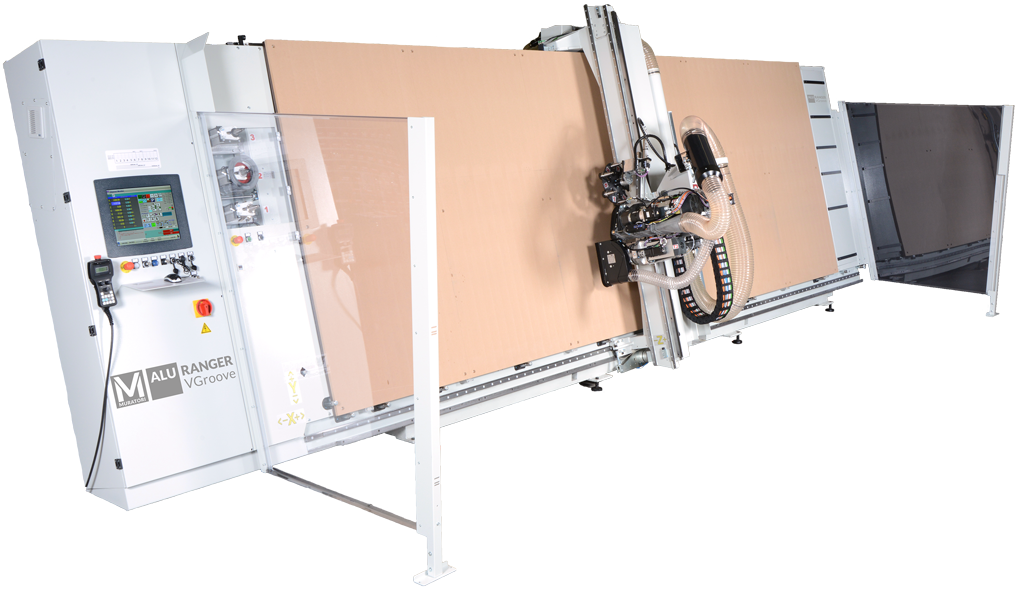 From Casadei Industria ALU
to Muratori Machines
Casadei Industria Alu ProComposite Tech has grown up. As and from today, will present itself to the market as Muratori Machines. A new name, a new image and the same desire to make a difference in the process of transforming Architectural and composite panels.
Today, Muratori Machines is the company where machines and CNCs are designed and made for processing ACM, PECore, MineralCore, solid aluminium, aluminium honeycomb, HPL and fibre cement panels, for architectural facades, for walls in the shipbuilding or transport industry, for panels in visual communication and sign making.
Passion, quality, innovation and respect are four of the main values on which we base our work and which allow us today to find the solutions that disrupt the status quo and revolutionise design and production paradigms, with a view to maximizing ergonomics, practicality and with ease of use.
So, we find the solutions that disrupt the status quo and revolutionise traditional design and production paradigms.
Why Vertical?
The Machining Centres we had been used to feature a horizontal table, whereas we at Muratori Machines designed and developed the CNC Machining Centre with a Vertical Table for high-speed milling, drilling and sectioning, ideal for composite panels used in architecture, transportation, interior design and the world of visual communication.
Why Vertical, then?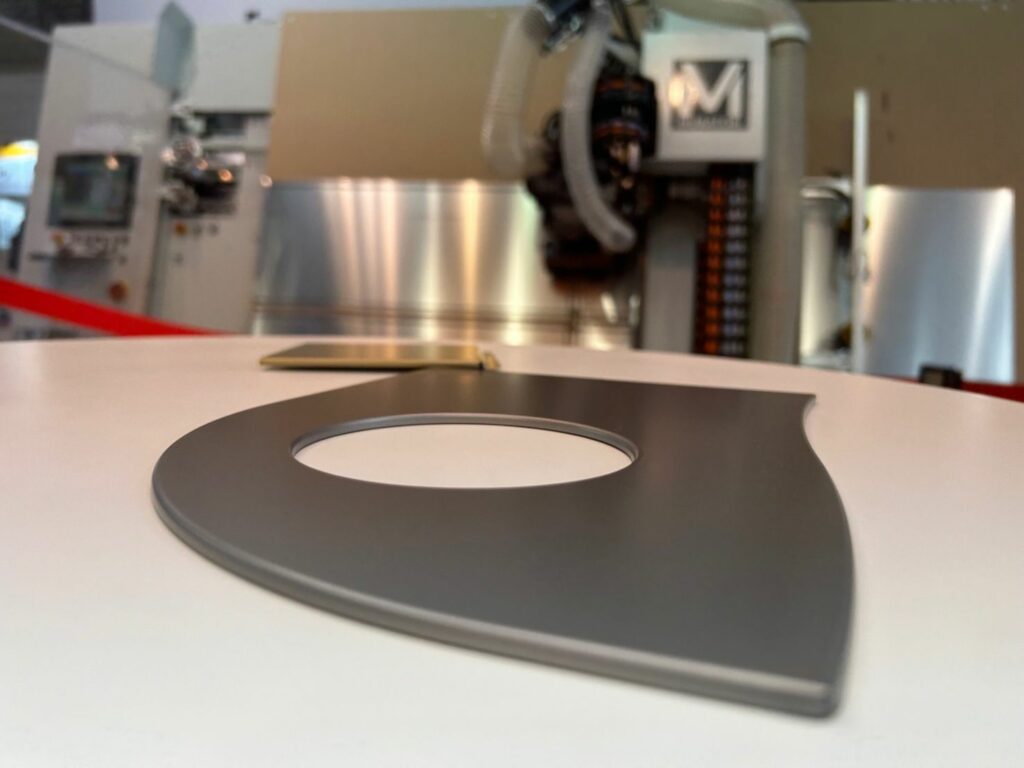 Machines and Technologies
Curve bending: how to do it on ACM panels? Alu Ranger fabricates the edges by proprietary tools obtaining the hemming of the edge. Hemming is
Read More »
Composite materials and compatible panels, workable by Muratori Machines and Technologies
Muratori Machines is committed every day to provide customized solutions to the sectors of architecture, transport and visual communication.

These sectors need advanced and innovative tools for the crucial stages of their production cycle, such as cutting, processing. bending composite panels like ACM, (PECore, Mineral Core), solid aluminium, honeycomb panels in aluminium, HPL and fibre cement. In addition, we have designed and developed the technology for edge processing of these composite materials.
The main types of panels that can be processed by our CNC Panel Routers with Vertical Table and our other machines are:
Aluminum honeycomb panels
Our technologies at work, watch the videos